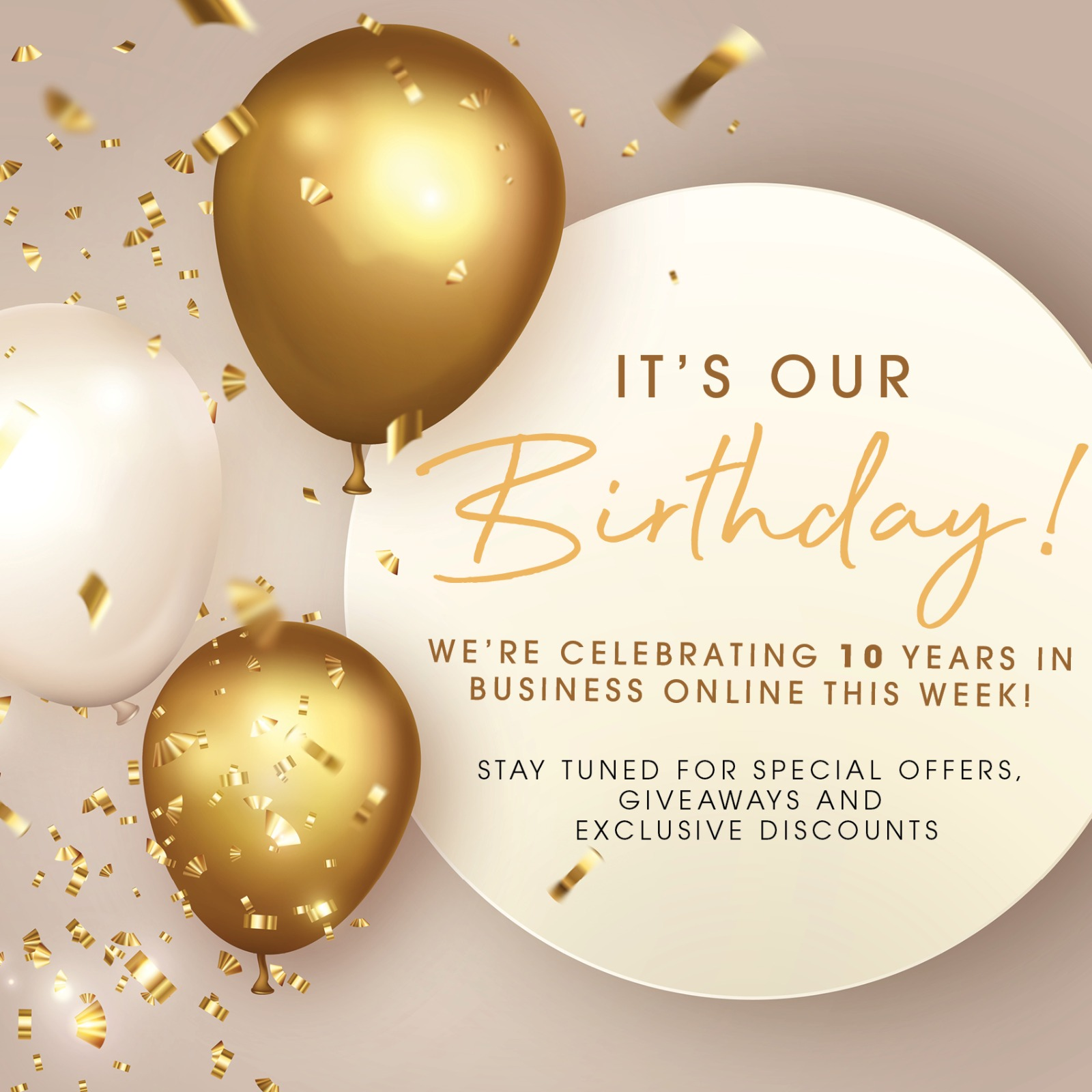 It's Carraig Donn Birthday, and they are so excited to be celebrating 10 years in business online this week.
It's been a whole decade since they launched their store online and they want to say thank you to all their fabulous customers for being so supportive in their journey.
Stay tuned for special offers, this link.
Remember to like our Facebook page and follow us on Instagram for more promotions and upcoming events.