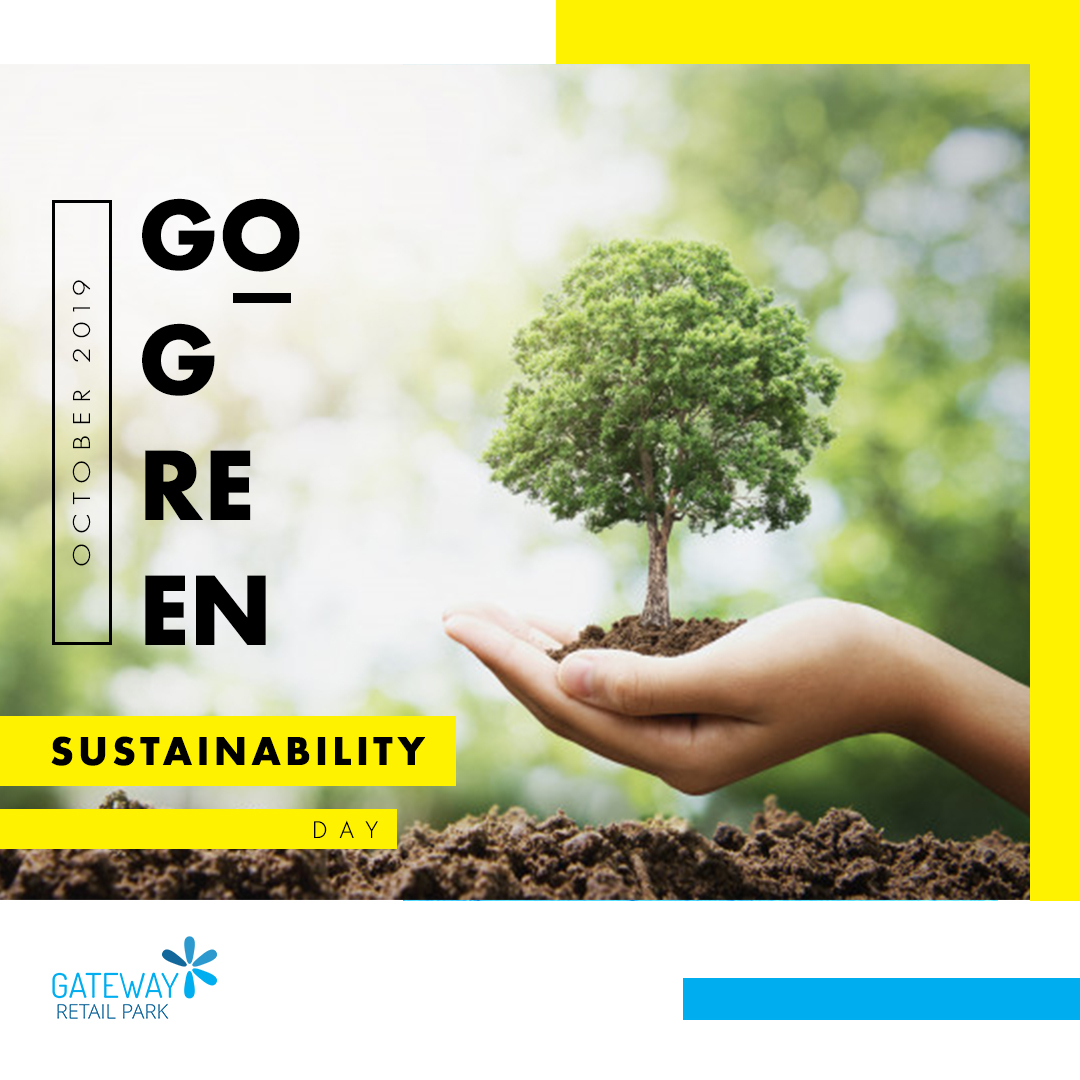 Today is Sustainability Day and we are proud to highlight our commitment to sustainability initiatives in Gateway Retail Park. 
To date we have replaced all underground car parks with energy-efficient lighting and we have also installed electric vehicle charging points in our retail park. In our new Phase Two development we will continue to encompass more sustainability projects.
Together let's work towards a greener world for ourselves, our children and our children's children.